DTBA Post Conference Newsletter
June 8, 2019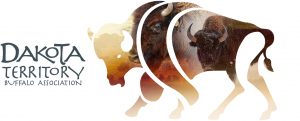 Dakota Territory Buffalo Association Members,
Greetings Everyone! Please take a moment to review the "pioneer" issue of the "TERRITORY BUFFALO NEWS". This is the Post Winter Conference issue of the DTBA Newsletter and is really all about you! We know that Association Members have great buffalo photos to share and great buffalo stories to tell and the Territory Buffalo News is just the place to do that. We're counting on your input as we begin work on the Summer Newsletter coming out the first week of August, so please send us your thoughts, stories, or photos.
We hope you're having a great summer and we look forward to hearing from you!
Many Thanks!
Perry Handyside
Executive Director