Look Who is Coming to the Great Bison Get Together this February!
December 16, 2022
All of us at the Dakota Territory Buffalo Association are very excited to welcome agricultural activist Trent Loos as our keynote speaker at the The Great Bison Get Together on February 2nd-4th, 2023, at the Ramkota Inn in Rapid City, South Dakota. Please take a moment to check out his bio below, and don't forget to register for the 2023 Winter Conference soon so you don't miss him!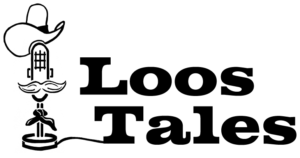 Trent Loos Biography
Everyone eats and as people become more interested in where their food comes from, Trent Loos is bridging that divide between the folks that raise and process the food and the consumers who want to understand the origin of the products they feed their family.
Sharing the positive story of production agriculture has been the mission of Trent Loos since he walked into a radio station in Spearfish, SD in 2000 and asked to have his own program. Often touted as an agricultural activist, that dream of a sixth generation United States farmer came true on January 8, 2001 when "Loos Tales" first aired on KMZU in Missouri. Today, 3 million listeners on nearly 100 radio stations in 21 states hear the show every day, along with online listeners worldwide. In addition to "Loos Tales", Trent hosts and produces "Rural Route Radio," and "Dakota Trails and Tales" which are available on numerous radio outlets and at LoosTalesMedia.com. "Trent on the Loos" is broadcast daily on BEK.TV in North Dakota and available online at BEK.news. Trent hosts "Across the Pond" each morning on BEK TV media platforms, Rumble and Twitter, with Andrew Henderson from the UK.
Trent travels the globe to unearth stories about the people involved in the many different facets of production agriculture and to ignite a passion for the story of food and the people who raise it. Trent has shared his message in 48 different states, Japan, Australia, Ireland, the United Kingdom and Canada with great enthusiasm for an industry he truly believes in. He encourages producers to stand up and proudly tell consumers about life on their family farming operations.
In 2008, Trent was recognized by West Quest as the "Voice of Rural America." His Loos Tales columns are printed weekly in the High Plains Journal and reprinted worldwide. He enjoys volunteering to support our troops with the All-American Beef Battalion and served on the Ag Advisory committee for President Donald Trump.
Trent was appointed to serve on the Capital Commission of Nebraska and the Nebraska Racehorse and Gaming Commission. He has been an outspoken advocate against "30×30" and other efforts to infringe on constitutional and property rights.  He and his wife Kelli have three daughters, Libbi, Lindsi and Landri. Their family adventures typically revolve around animals and sports! Their latest endeavor is a foray into the retail meat business with home-raised products marketed through Purple Ribbon Pork.