Fall Bison Ranch Tour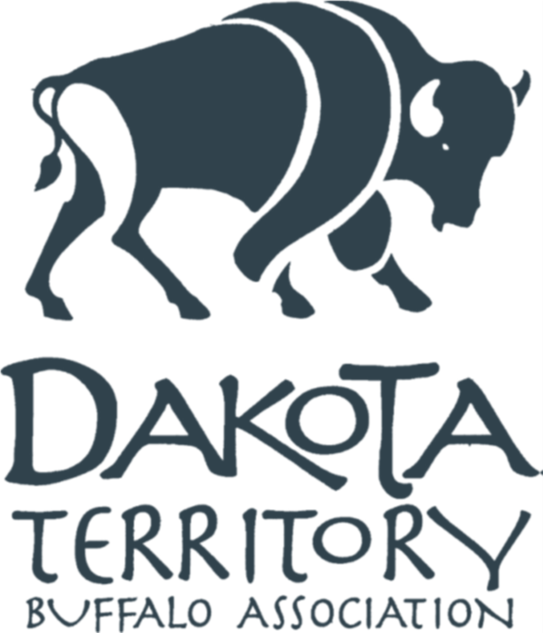 Please join us for a Triple Header Fall Bison Ranch Tour, hosted in conjunction with Dakota Territory Buffalo Association on Saturday, September 12, 2020, and featuring Mosquito Park Enterprises, Heim Land and Bison and Antelope Creek Ranch
8:00 a.m. to 11:00 a.m. – Mosquito Park Enterprises, Vivian, SD
Hosts: Rod and Lynnette Sather. Tours of the range, herd and facility. Smoothies and apples provided by the International Social Director!
Directions: From I-90, Exit 212, go north on US Highway 83 to the 98.5-mile marker, then east on Stoney Butte Road for 3 miles to headquarters, 23038 293rd Avenue (second pasture). Iron range pasture is at 29696 231st Street.
12:00 p.m. to 3:00 p.m. – Heim Land & Bison, Wood, SD
Hosts: Alex and Cassie Heim. Heim Land & Bison feed facility and herd tour with bison tenderloin sandwiches and beverages provided by Dakota Pure Bison.
Directions: From Wood, SD go 2.5 miles west on SD Highway 44. Or, from White River, SD, go 2 miles south on US Highway 83 to SD Highway 44, then east for 11 miles.
3:30 p.m. to ??? – Antelope Creek Ranch, Mission, SD
Hosts: Scott and Kaytlen Assman and Mike and Darla Assman. Facility, herd and ranch tour. Beverages, music and possibly dancing provided by the Assman family. Mike says, "Let's have a good time!"
Directions: Ranch is located 9 miles east of Mission, SD on US Highway 18, then 3.5 miles south on Hidden Timber Road to facility.
Lodging
There are lodging options in Chamberlain, Murdo, Pierre, Winner and Wood, SD. Valentine, NE is 35 miles from Mission.
RSVP
To ensure that there is a sufficient supply of food and beverages, please text number of participants in your group to (605) 390-1419 prior to September 10, 2020.
The Host Ranches Thank You for Your Participation!