2021 National Bison Association – Dakota Territory Buffalo Association Joint Winter Conference
February 19, 2021

-

February 20, 2021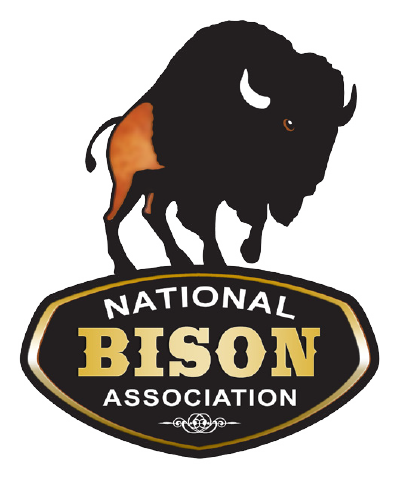 Due to the COVID 19 pandemic and the postponement of the 2021 National Western Stock Show, the NBA will hold its annual Winter Conference February 19 – 20, 2021 in Rapid City, South Dakota, in conjunction with the Dakota Territory Buffalo Association.
The conference agenda (see below) will include a virtual streaming option for members who want to participate, but who do not want to attend in person. Or, you may attend in person if you are comfortable doing so.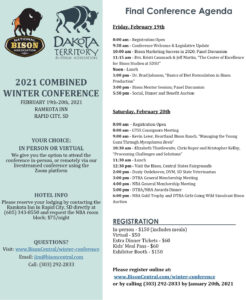 The Ramkota Inn of Rapid City will be hosting the conference and will have rooms available to attendees at the very reasonable rate of $75/night – double occupancy. If you want to arrive early or stay longer, you will need to call the hotel directly to book at 605-343-8550, and ask for the Nation Bison Association block.
Registration is now open, so please register before January 20th, 2021.