Dakota Territory Buffalo Association 2020 Winter Conference
February 6, 2020

-

February 8, 2020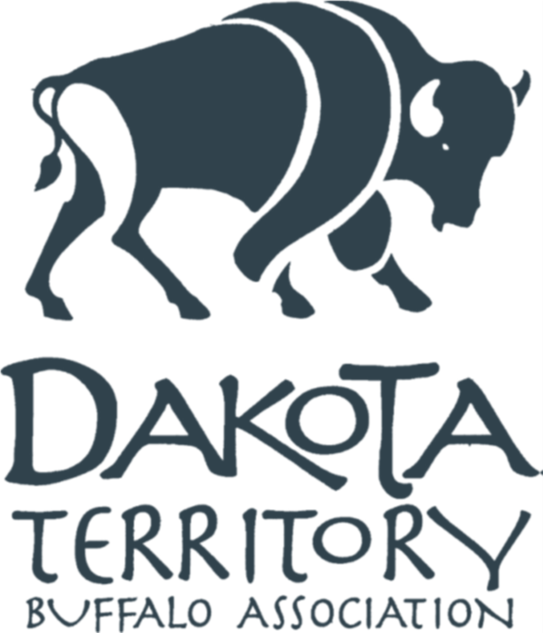 Please join your fellow Dakota Territory Buffalo Association members for our 2020 Annual Winter Conference and the Black Hills Buffalo Classic Show and Sale! Please join us on February 6-8th at the Ramkota Hotel in Rapid City. This year, the conference features a great program of expert speakers addressing issues of succession and estate planning. Friday evening's highlight will be the traditional banquet and dance, including music by Gary Hargens & Midnight Sun. Saturday morning will feature a tour of the buffalo at Cammack Buffalo Ranch with the video auction Saturday night.
To register, download the registration form and mail in your payment, which must be postmarked by January 23rd. Or, take advantage of the convenience of online registration and pay by credit card. There will be an additional $30 late fee for registration at the door, but meals cannot be guaranteed at that point, so register now!
Check out the Black Hills Buffalo Classic sale lineup, or download a copy of the 2020 Sale Catalog.
Interested in sponsoring the Winter Conference or the Black Hills Buffalo Classic? Please click here for details.
See you in Rapid City!
DAKOTA TERRITORY BUFFALO ASSOCIATION
WINTER CONFERENCE
TENTATIVE AGENDA – "ROAMING FOR GENERATIONS"
THURSDAY, FEBRUARY 6, 2020 – SATURDAY, FEBRUARY 8, 2020
BEST WESTERN RAMKOTA INN, RAPID CITY, SD
THURSDAY, FEBRUARY 6TH
5:00 Welcoming reception at Prairie Edge
FRIDAY, FEBRUARY 7TH
10:00 CONSIGNOR MEETING, SHERIDAN ROOM, RAMKOTA HOTEL
12:00 REGISTRATION, WELCOME COFFEE – CONVENTION CENTER II
1:00 WELCOME -BUSINESS MEETING – BOARD CANDIDATES
2:00 NATIONAL BISON ASSOCIATION UPDATE
2:15 NATIONAL BUFFALO MUSEUM – ILANO XINOS, EXECUTIVE DIRECTOR
2:30 KEYNOTE: MARSHA GOETTING – MONTANA STATE UNIVERSITY
4:30 ADJOURN
5:00 SOCIAL WITH CASH BAR, SHERIDAN & PACTOLA ROOMS
5:30 BANQUET & AWARDS
6:30 BISON BINGO & FUN AUCTION
8:00 DANCE – FEATURING GARY HARGENS & MIDNIGHT SUN
SATURDAY, FEBRUARY 8TH
7:00 BUS DEPARTS FOR CAMMACK BUFFALO RANCH BUFFALO VIEWING
8:30 ARRIVES AT CAMMACK BUFFALO RANCH
10:30 DEPARTS CAMMACK BUFFALO RANCH
12:00 ARRIVES AT RAMKOTA AND JOIN OTHERS FOR LUNCH
10:00-12:00 COOKING DEMONSTRATION WITH JILL O'BRIEN
Jill O'Brien has agreed to do a cooking demonstration for us. There will be a morning session from 10-12 and an afternoon session from 1-3. Please call Tammi at 605-430-0532 or email info@dakotabuffalo.com to sign up as each class will be limited to 20 people.
12:00 LUNCH
1:00 INTERTRIBAL BUFFALO COUNCIL
1:15 DR. OEDEKOVEN
2:15 BREAK
2:30 GUEST SPEAKER – TARA KUIPERS
4:30 ADJOURN
5:30 SOCIAL HOUR & BUFFET
6:30 BIDDER REGISTRATION
7:00 BLACK HILLS BUFFALO CLASSIC VIDEO AUCTION