Girlz Going Wild and Young Guns Join the Green Grass Stampede!
June 24, 2019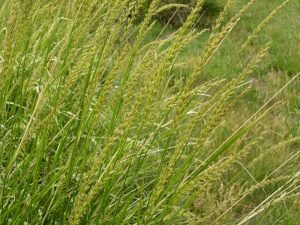 The 2019/2020 DTBA Performance Classes are out to pasture packin' on the green pounds! Cody Kloeckl, Manager of Jumpoff Buffalo Ranch, reports that the 54 entries of The Girlz Going Wild Class hit the grass running on May 14th and are off to a great start! Cody says "The Girlz" have over 990 acres to spend the summer on and are represented by 21 separate ranches. The Jumpoff Buffalo Ranch is owned by Susan and Scott Peterson and is located near Belle Fourche, SD.
Kevin Leier, Heartland Bison Ranch, Rugby, ND reports that the 64 entries of the Young Guns Class went out to grass on their Ranch on May 12th. Kevin reports, "These bulls look great and are in outstanding condition as they enter the grass weight period of the competition." The bulls went on grass carrying an average weight of 731 pounds. The 2020 Young Guns Class of 64 bulls represent 21 ranches from throughout the Territory.
More to come… watch for the Summer Newsletter… 2020 is going to be exciting?