Rocky Mountain Bison Association 2019 Fall Ranch Tour
September 15, 2019
$60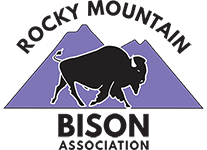 Join RMBA for our Fall 2019 Ranch Tour of Rocky Hollow Buffalo Company's Monkey Ranch in Kimball, Nebraska. RMBA members will also have the opportunity to tour Brush Meat Processors in the morning. 
ONLINE REGISTRATION COMING VERY SOON!
Our 1-day event will cover everything from facility construction materials, design and functionality to fencing to pasture health and management. We will travel to see bison and spend plenty of time socializing, chatting and having a wonderful day with fellow bison ranchers and enthusiasts.