NBA 2023 Northern Summer Conference
June 16

-

June 17

$150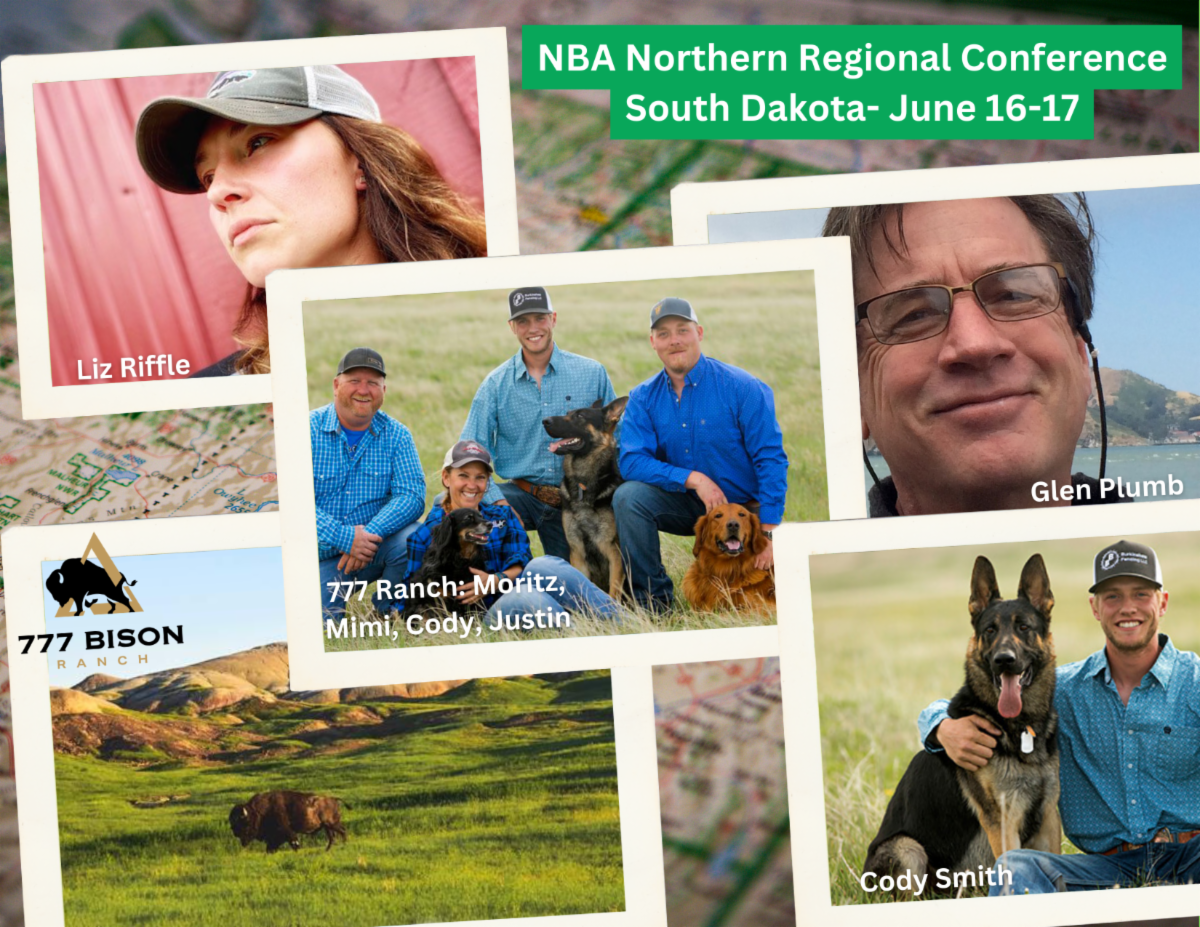 Mark your calendars and plan to join the NBA, in cooperation with the Dakota Territory Buffalo Association, on June 17th at the 777 Bison Ranch in the Black Hills of South Dakota. The 777 team is graciously opening up their bison operation to NBA and DTBA members for the first of the NBA's 2023 regional summer/fall conferences. This is a great opportunity to visit one of the premier bison operations in the US today, tour their well-managed herd, and see first-hand the results of over 30 years of holistic land management.
We have a great lineup of expert speakers addressing pertinent bison topics ranging from handling to holistic management to species restoration live in the field (weather permitting), concluding with a bison BBQ at the 777 Ranch! We'll also have a great bison gathering and networking event the previous evening at the host-hotel, the Rapid City Ramkota, with dinner and a fundraiser.
Don't miss out on this unique bison opportunity: REGISTER today!
Full registration is only $150 for NBA and DTBA members and includes three bison meals along with hands-on education and top-notch networking!
Registration is now open but closes June 2nd. Register online at https://bisoncentral.com/nba-2023-events/or call the NBA at 303-292-2833 to register by phone.
Don't forget to get your hotel reservations made! Group rates of $149 are available at the Best Western Ramkota Hotel in Rapid City, South Dakota. Call 605-343-8550 and specify "National Bison Association 2023 Meeting" when making your reservation. The hotel registration deadline for the group rate is May 14th, 2023.
Best Western Ramkota Hotel
2111 N Lacrosse St.
Rapid City, SD 57701