A Conversation with Bruce Anderson – Western Buffalo Company
December 5, 2019
An Interview By Perry Handyside – Executive Director, DTBA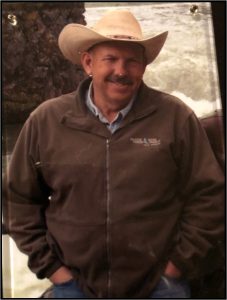 How did the Western Buffalo Company get started?
The original name of the business was RC Western Meats. The facility was successful as Western Meats from the mid 60's until it was sold in about 1973. That owner went bankrupt in 1977 and in April 1979 the facility came up for sale. My family had always felt that the packing industry was the place to be in agriculture, so they decided to set the oldest son up in a packing plant. We began in April of 1979, but our focus was beef and pork. We soon realized that buffalo meat would add to our product line so in about 1982 we began to purchase buffalo meat from other processors. I had a partner at the time, who has since been forgotten. But one of our first employees, Jud Seaman, decided to buy out that partner. In about 1985 we began to process buffalo for other individuals and in 1988 Jud and I decided that we may just as well process the animals we could acquire for our own use. That entailed being able to market the entire animal, a stretch from just buying the cuts we needed. Jud left the business in 1999 to pursue a career in auctioneering. On January 1, 2000, I changed the name to Western Buffalo Company to reflect our commitment to the buffalo industry.
What made you decide to locate in Rapid City?
That wasn't by design. Rapid City, SD only happened to be where the facility was. It worked out because this is a great geographical location to process buffalo. It was also a great location to learn about marketing the meat because of the built-in demand that the Black Hills had to offer.
How would you describe your business?
We purchase, harvest, process and market buffalo. We realized early on what a dynamic animal and product we had. When we tried to make a living doing beef and pork, we found that we really weren't needed because there were already established businesses doing that better than we could. As we shifted to the buffalo business, we found that it was a much better fit for our location and our size. As we grew into the industry, we tried to do a bit of everything. We tried mail order, but it wasn't a very good fit for our square footage. We took a stab at the fresh grocery store business, but it wasn't a good fit either. We had always been a frozen restaurant supplier, so we decided to focus on that. We knew how to promote buffalo in our region, and we knew how to promote the meat that we sold in our shop, so we focused our efforts on restaurant customers in tourist areas and small mom and pop meat marketers. We found both avenues to be successful. Restaurants were looking for something different and smaller marketers are a real success story as customers steer away from the mass marketed proteins. We found a way to ship 100 lb. orders to these customers and we developed a marketing plan to get them to show buffalo meat to their customers. We work to find markets that will continue to introduce buffalo meat to new customers and that can continue to supply these folks once they find out what a great product we have. I personally found it very rewarding to work with the buffalo industry and to find a situation where I was needed and made a difference.
You've been around the DTBA a long time. How's it doing?
Having been to a few of the other state and regional associations I find that the DTBA is unique. The DTBA is suited to this area's producers and the other associations are suited to their area's producers. The buffalo industry cuts across all sorts of lines. Big and small. Grass fed and grain fed. Folks that market their own product and ranchers that are trying to pay off a ranch with buffalo instead of cattle. Growing up in Western South Dakota helped me to relate to the kind of rancher that is a core DTBA member. After having been to other state and regional meetings I will tell you that the DTBA membership is the one I am most comfortable with. The DTBA has done a great job since day one, first with Karen running the show and now with Perry running the show.
What's your view of the DTBA Performance Classes?
Sandy Limpert approached me years ago about having a contest that was strictly data driven. He hoped that the industry would be able to further our quality with ongoing data. He felt you could get a clear picture on who's animals would yield the most profit when you went from live to meat. It was a great study in quality but like so many things in the buffalo industry it was ahead of its time. I still have lots of data and it allowed me to see the differences between one producer's animals and another producer's animals. There are producer's animals that, year after year, just have more meat on them.
What's the future of the buffalo industry?
When we first started selling buffalo in about 1983 there were between 10 and 15 producers in this region. The inconsistent supply of animals was a huge problem. Our customers were local restaurants and we did what we could to fill orders, but I am embarrassed to remember some of the product we filled orders with. Pricing was strictly what the producer said they were worth but generally it was around $2 on the rail. Then, suddenly, the beef business tanked, the Coop in North Dakota opened, and there were many beef ranches that changed hands creating a new type of producer that wanted to do something new. We struggled along through that period but couldn't really change much because product was still in short supply. Then, the perfect storm of problems hit with drought, oversupply, and little cash. At that time all marketers were able to kick in some marketing efforts and guarantee supply to customers. It is a shame that producers took such a beating and we lost many. But, if you look for a silver lining, the lower prices brought a lot of new customers on board. Since then, for the past ten years, we have been on a roll with more demand than supply. Now we are beginning to find ourselves in a situation with more supply then demand. This time around, though, there are more experienced marketers who know how to deal with it. Our operation here has put several changes into play and we are seeing results. Looking into the future, I would predict that we will continue to go through more of the same fluctuations, as it is part of any ag cycle. One key difference or advantage that the buffalo industry has is that marketers are on the buffalo producer's side. We know full well that if a producer leaves the industry there is little chance that there will be buffalo on their ranch again. We know our producers personally. Also keep in mind that the very health conscious customers, like Whole Foods, are already selling buffalo meat. The next group of customers will be a bit of a harder sell. We all know that their customers will purchase the product but there is much work to be done to get it in front of the next level of consumer and keep the product flowing. Today's consumer wants to feel good about their purchases and we are perfectly situated to take care of this customer.
How do you respond to the many awards that you have won?
I have been blessed by the buffalo industry. I was awarded the member of the year by the National Bison Association. I received the Pioneer Award from the DTBA and I was recently inducted into the Buffalo Hall of Fame. These awards are all important to me, but to have the respect of the industry means much more. And lastly, I want to say thank you to an industry that has helped me make a living and raise a family. Whatever I was able to give to this industry I received every bit as much back.